Christ's Haven hosts networking opportunity for teens & young adults
We recently hosted the 2nd annual Professional Meet & Greet event for  teens and young adults living at Christ's Haven as well as local foster youth.
It has become a highlight of the year as our youth get the opportunity to network with professionals from a variety of industries and career paths.
We don't believe at age 18 anyone should be expected to figure out how to launch into adulthood on their own. This event is just one of the many components of Christ's Haven's comprehensive College & Career Readiness Program, which prepares youth for life after Christ's Haven.
Youth were able to have discussions with professionals in industries from automotive to finance to media to healthcare with just about everything in between.
Thank you to the professionals who spent time sharing about their career paths and what different opportunities can look like. Thank you for helping provide hope for a bright future.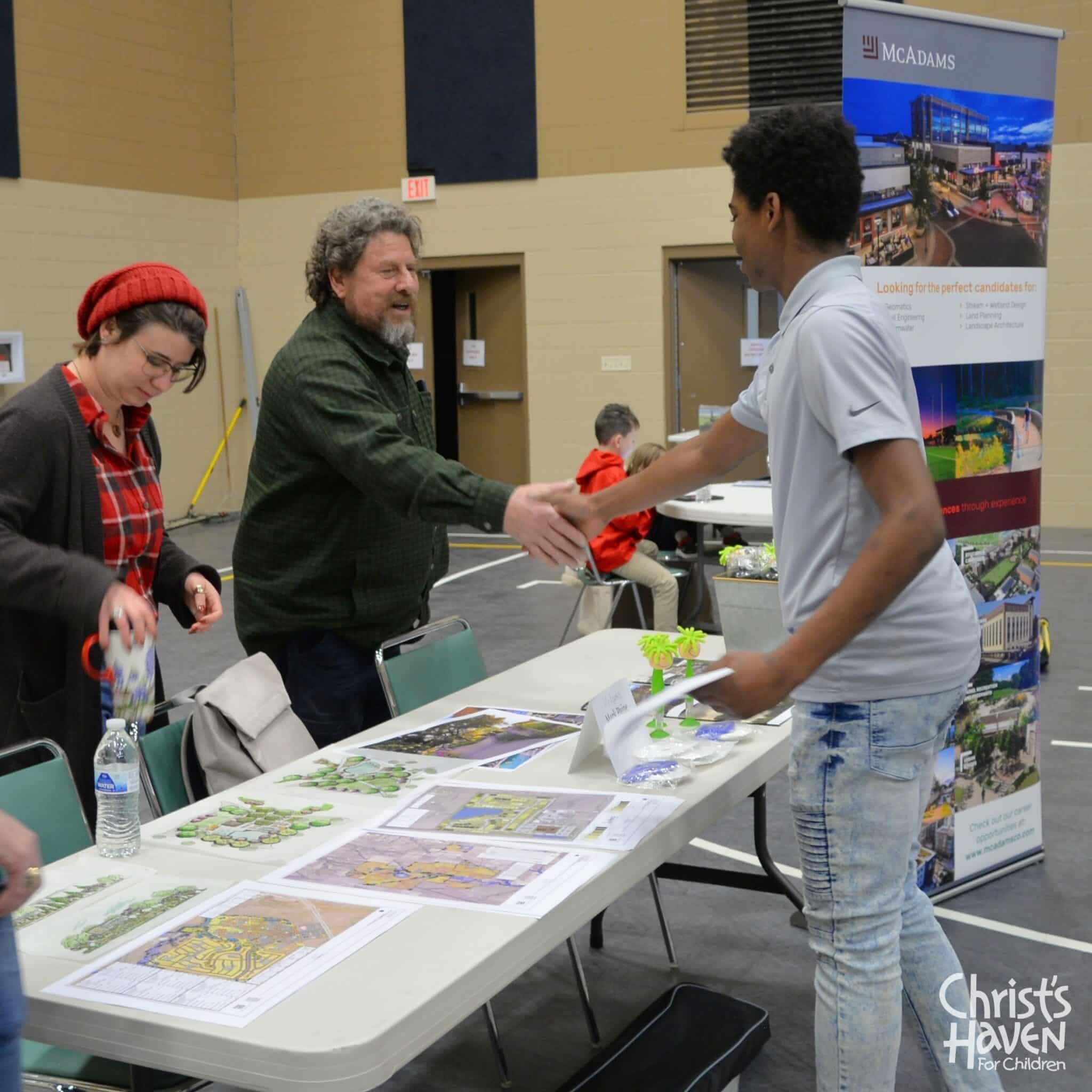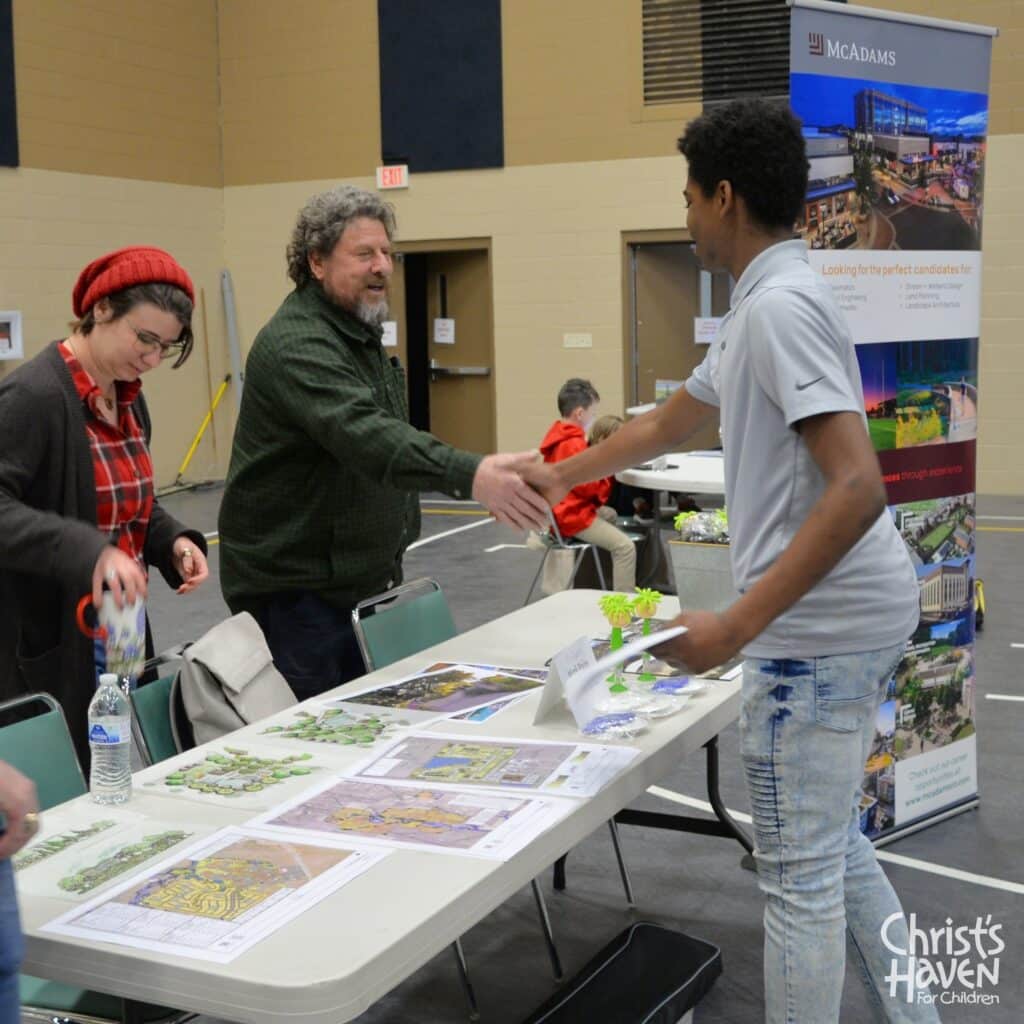 2023 Meet & Greet Professionals:
Dani Ashton – Grand Hyatt DFW
Michael Bradley – Keller ISD Construction
Nicholas Comey – Keller ISD Automotive
Tracy Deitzel – Keller ISD Cosmetology
Ingrid Fioroni – The Athletic Cafe
Arlin Gold – Community Impact
Kaija Hagwood – US Navy
Bryan Irwin – Irwin Steel
Hannah Johnson – Community Impact
Kayla Johnston – Sodexo
Starrett Keeler – Fort Worth Fire Department
Jami Kindle – Sabre
Angela Lippens – Unfaulted
Narketta Myles – Tarrant County College
Mark Paine – McAdams
Daryl Roach – R&R Home Services
Chip & Laury Roop – Roop Foundation
Debra Schneemann – Keller ISD Healthcare
Mark Smith – Texas First Insurance
John Swann – Lockheed Martin
Renee Ulrich – Keller ISD Culinary
David Urquhart – Ram Products
Patrick Wiltrout – Wabtec