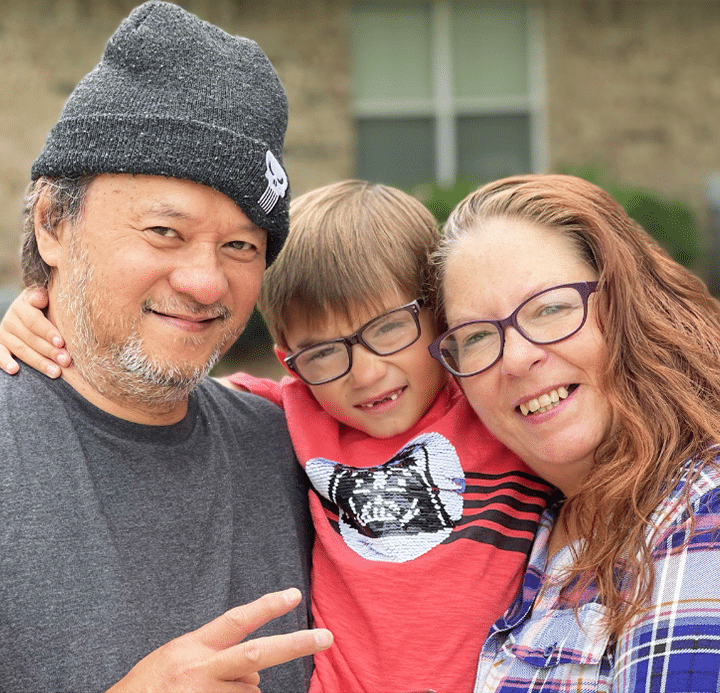 June is National Reunification Month. At Christ's Haven, we strive toward reunification whenever it is possible. When reunification does happen, we celebrate the partnership and trust between birth families, caregivers, and caseworkers. We are grateful to Jennifer for sharing her story. And we are grateful to be a part of her family's reunification.
"I've always been the caretaker for everyone. I never had a lot of time to find self-care, so I did hit a lot of bumps in the road."
Living in the Keller area for many years, Jennifer had driven by Christ's Haven often but never really knew much about the organization. When a situation came up with Child Protective Services, she was referred to Christ's Haven. Without family nearby, Jennifer said she needed help and decided to place her son in our family model of care.
"From the very beginning Christ's Haven was a great fit for my son and my family," Jennifer said.
Jennifer worked very closely with the houseparents taking care of her son along with Christ's Haven Case Manager, Jaimee Kraft. They formed a wonderful partnership filled with mutual respect and support for the period of time he lived at Christ's Haven.
"I'm so proud of Jennifer. I told her that we have her son taken care of, this is time she can work on herself. She was so strong in doing what she needed to do so they could stay together," Jaimee said.
For some families the outcome may be reconciliation while the child continues to live at Christ's Haven. For some families like Jennifer's, the family is able to establish reunification. Whether a child lives at Christ's Haven a few months or years, we love them as our own providing Normalcy, Dignity, and Hope in their lives.